Coworking Space

in

The Sierra de Cadiz
Do you work remotely and are interested in coworking?
La Colmena is a coworking space in Prado del Rey, in the Sierra de Cadiz.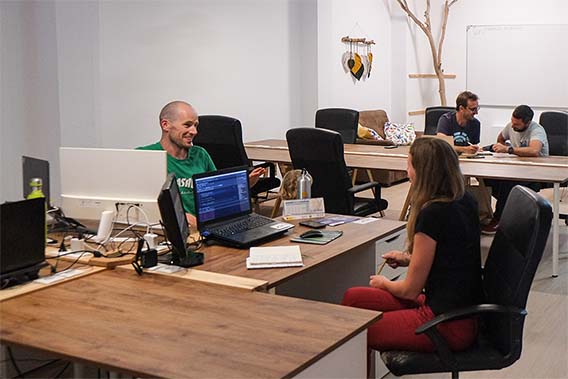 What is a coworking space?
At its simplest, a coworking space is an open plan shared office space, where anyone can rent desk space and come to work. More than that though, it's a place to create community, share ideas and support each other.
Read our blog post Coworking: what is it and how does it work?.
Who is it for?
La Colmena is for anyone who works from home: remote worker, entrepreneur, digital nomad, etc.
If you work from home, a coworking could be great for you. It helps you create a healthy work-life balance. Come and work in a friendly and social environment!
Also, you can benefit from having a professional business address and use our meeting room for meetings with clients or colleagues.
How does it work?
Permanent desk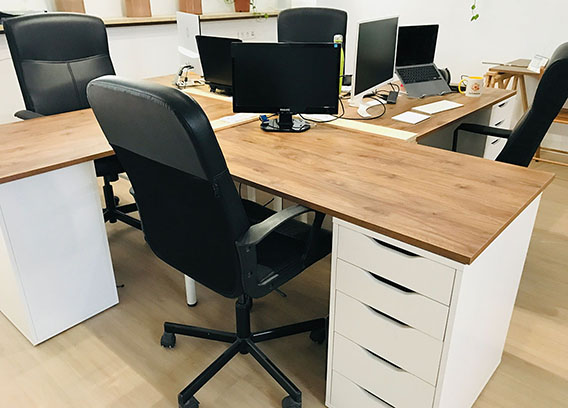 You can rent a permanent desk per month.
A permanent desk is for your use exclusively, where you can leave your computer and belongings. With this option you get your own key to the space and access 24/7.
Hot desk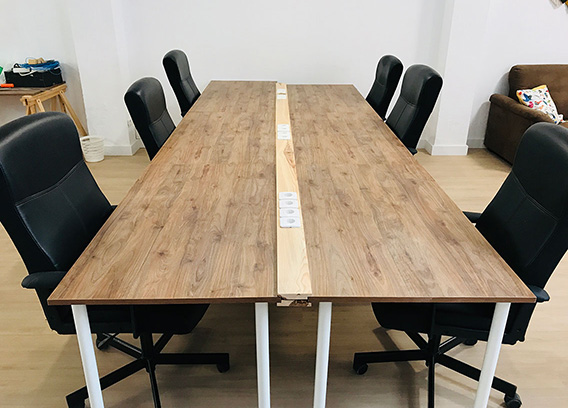 You can rent a hot desk daily or weekly.
A hot desk, or flexible desk, means you choose from one of the non-permanent desks. The desk can vary depending on availability each day. With this option you have access to the space during office hours: 8am to 8pm.
Meeting room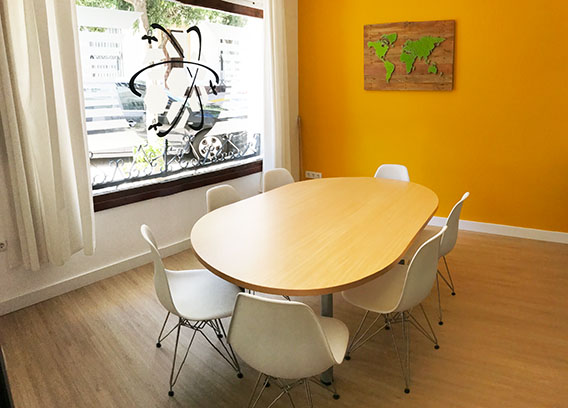 If you're only looking for a place to have meetings with clients or colleagues, you can rent our meeting room.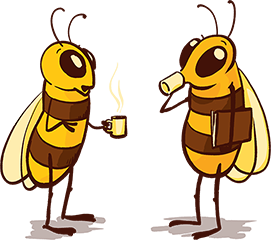 What's on offer?
Our intention is to provide:
A stylish and comfy open-plan office space where you can rent a desk. Warm and cosy in the winter, cool and fresh in the summer, so you can work comfortably and productively all year round.
Great wifi.
Video conference room for private meetings and calls.
Community events to get to know one another, to share ideas and support each other.
Secure and flexible 24/7 access to the space. Work the times that best suit you.
Small kitchen.