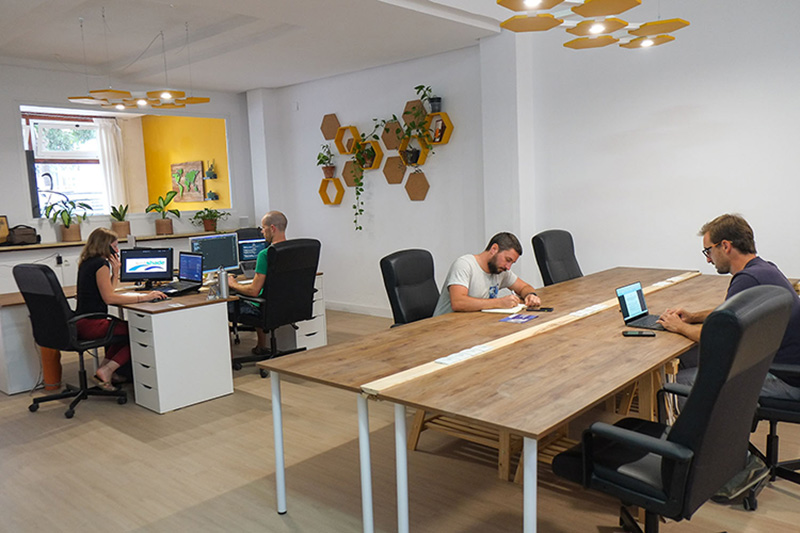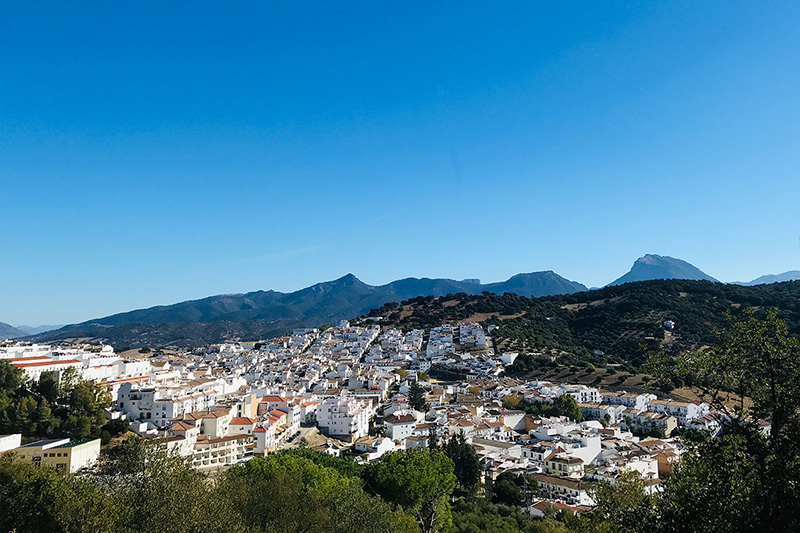 Escape to the Sierra de Cádiz and Work in Nature at
La Colmena Coworking

Prado del Rey
Remote Workers
Get out of the house, improve your work-life balance, increase your productivity. Have more fun working in comfort and style.
Digital Nomads
Discover Prado del Rey and the Sierra de Cádiz. Amazing nature, exciting outdoor activities, great food, friendly locals, and an inexpensive cost of living.
Entrepreneurs
Eliminate distractions, increase focus in a friendly and professional setting. Get advice, exchange skills and knowledge with your fellow coworkers.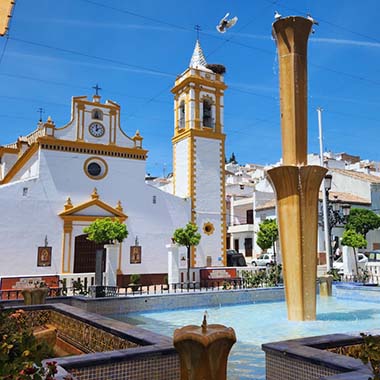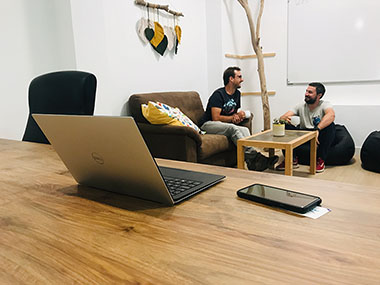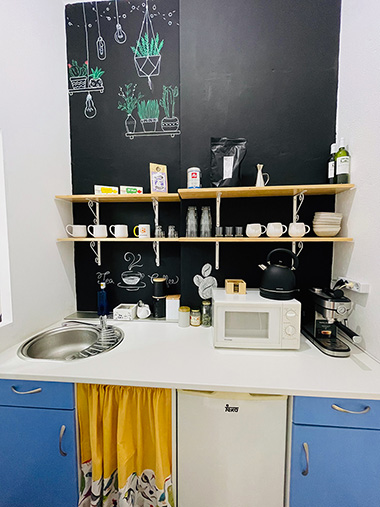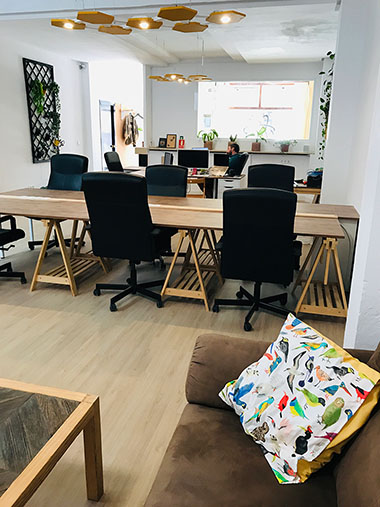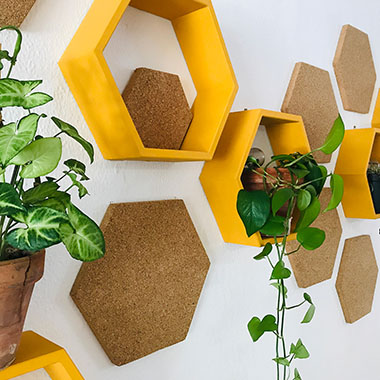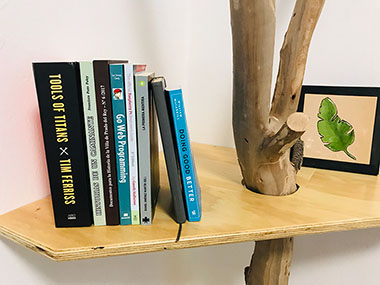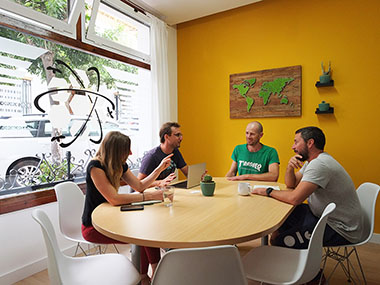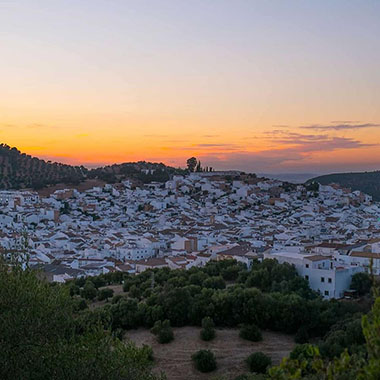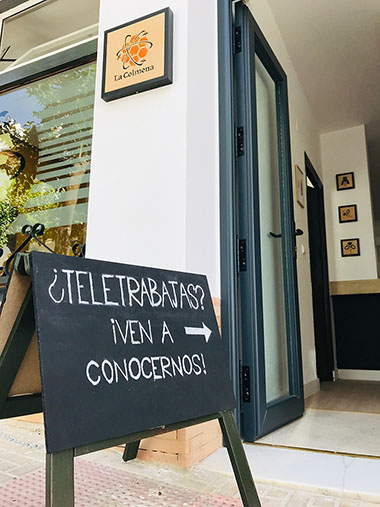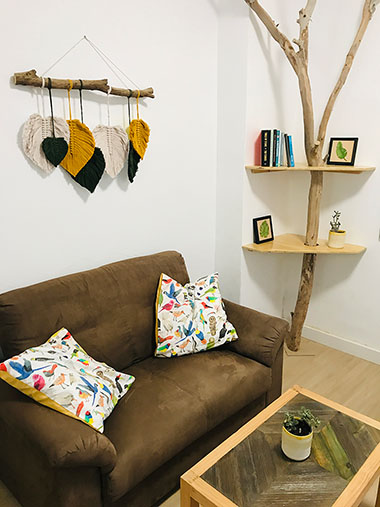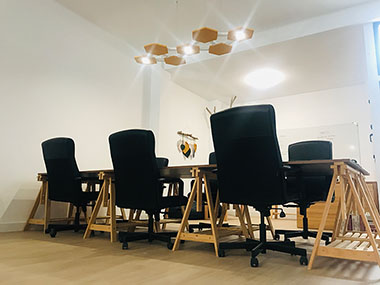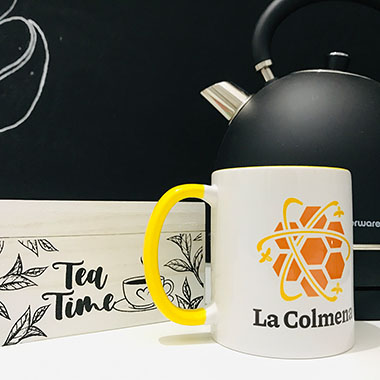 How it works
Let us know when you'd like to come, or drop by anytime. Then, choose a desk, make a hot beverage, WiFi up, put some music on, and enjoy getting some work done!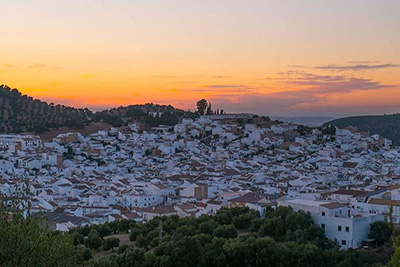 Location
We are located in the heart of Prado del Rey, in the Sierra de Cadiz. Prado del Rey is a beautiful Andalusian white village of 6,000 inhabitants. It is just a short drive, 1-2 hours, from some of Spain's major cities, such as Malaga, Seville, and Jerez.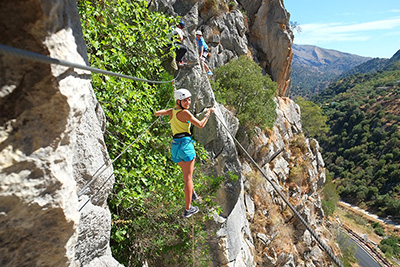 Things To Do
Situated right on the edge of the Sierra de Grazalema, you have access to adventure activities like hiking, canyoning, via ferratas, and rock climbing. The Sierra boasts renowned cycling routes. Try wine tasting, star gazing, bird watching, or yoga at the world-class Suryalila Retreat Centre.
Frequently Asked Questions
What is a coworking space?

At its simplest, a coworking space is an open-plan shared office space where anyone can rent desk space and come to work. More than that, it's a place to create community, share ideas and support each other. Read our blog post Coworking: what is it and how does it work?
What are the benefits of using a coworking space?

Coworking spaces offer a better work-life balance, a flexible, collaborative environment with opportunities for networking, increased productivity, cost savings compared to traditional office space, access to resources and amenities, and a professional meeting setting.
How do I work at La Colmena?

Just get in touch and let us know when you'd like to come. You can come by day, week, or month: whatever best suits you.
Do I need a reservation?

A reservation isn't required for flexible desks. Still, it is usually recommended for dedicated desks and the meeting room to ensure availability.
I make a lot of phone calls, is that ok?

Yes, you can call at your desk or use the meeting room for more privacy.
Can I come just one day a week?

Yes, you can come by day, week, or month. The meeting room is bookable by the hour. See our prices.
How fast is the WiFi?

600MB, fiber optic.
What are the different plans available?

See our prices.
Are there any discounts for startups, students, or non-profit organizations?

We don't have a strict policy but come speak to us to see what's possible.
Can you help me find rental accommodation?

We can provide recommendations and help you search for accommodation in Prado del Rey.
What facilities and amenities are provided in the coworking space?

Flexible and fixed desks, WiFi, meeting room, heating and air conditioning, a small kitchen with tea and coffee facilities, microwave, and fridge. Chill-out area with sofa, bean bags, and a small dining table. Printing services can be arranged.
Do you organise social events?

We are planning to! We have a projector and screen for movie nights.
Can I book meeting rooms at the coworking space?

Yes, we have one meeting room with a capacity of 7 people. Get in touch to book.
What are the operating hours of the coworking space?

Generally, we're open 8am-8pm, depending on who is in the office on any given day. Get in touch before coming, just in case. For permanent desks, you get 24/7 access to the space.
Is there 24/7 access available for members?

Yes, permanent desks get 24/7 access.
Is there a trial period available for new members?

You can have a free trial day if you're considering coming for one month or more.
How do I reserve a dedicated desk or private office?

Get in touch. We do not have a private office currently, but we plan to create one. So, if you need a private office, let us know, and we can speed up our plans to accommodate you!
Do you offer any networking or community-building events for members?

We are planning on organising such events.
Can I bring guests or clients to the coworking space?

Yes! Guests can come for a while socially but need to rent a space if they plan on working.
Is there on-site parking or public transportation nearby?

Free public parking is available right outside the door. The bus station is a 5-minute walk from us.
Who else works at the coworking space?

The founders, Francesco, Italy, and Paddy, Ireland, are always around. And you can expect a mixture of diverse coworkers from around the world.
Do you have a meeting room?

Yes, we have one meeting room which can hold 7 people.
Do you have a kitchen?

Yes, we have a small kitchen with tea and coffee facilities, a fridge, and a microwave.
Where are the nearest airports and cities?

Jerez (50 minutes), Seville (1 hour 20 minutes), Malaga (2 hours 15 minutes).
What languages do you speak?

Spanish, English, French, Italian, Bulgarian, and Russian.
Do you have heating and air conditioning?

Yes, we have both.
What capacity do you have?

We have 11 desks, a mixture of fixed and flexible options. And the meeting room holds 7.
Do you have a printer?

We can arrange printing.
Do you have standing desks?

Not currently, but we can find a solution if you really would like one. Let us know!